Cash Grain Markets
Hard Red Winter Wheat Cash Price
Ordinary Protein
11%
12%
-2
Fri PM
-2
Fri PM
-2
Fri PM
South Central MT
4.40-4.55
4.60- 4.75
4.75 - 4.90
Golden Triangle
4.49 - 4.73
4.65 - 4.84
4.76 - 4.97
Northeast MT
4.08 - 4.40
4.18 - 4.50
4.23 - 4.55
FOB Portland
-2
5.74 - 6.14
Fri PM
-2
5.88 - 6.28
Fri PM
-2
6.20 - 6.35
Fri PM
Dark Northern Spring Wheat Cash Prices
13% Protein
14%
15%
-1
Fri PM
-1
Fri PM
-1
Fri PM
South Central
MT
5.19 - 5.40
5.39 - 5.56
5.47 - 5.64
Golden Triangle
5.24 - 5.48
5.40 - 5.64
5.48 - 5.72
Northeast MT
4.89 - 5.26
4.97 - 5.34
4.97 - 5.38
FOB Portland
+1
6.62 - 6.89
Fri PM
+1
6.82 - 6.97
Fri PM
+1
6.82 - 6.97
Fri PM
Wheat / Durum / Barley Cash Prices
Soft White Wheat
Hard Amber Durum
Feed Barley
Steady
Fri PM
Steady
Fri PM
Steady
Fri PM
South Central MT
Golden Triangle
4.00
7.00 - 7.40
Northeast MT
4.50 - 4.55
FOB Portland
5.90 - 6.30

Wyoming / Nebraska / Colorado Cash Prices
Hard Red Winter Wheat
Yellow Corn
White Millet
-2
Fri PM
+2
Fri PM
Steady
Fri PM
S.E. WYO - S.W. NE
3.90 - 4.15
3.39 - 3.60
11.50 - 12.75
North Central COLO
4.14 - 4.50
3.84 - 3.94
Denver
4.37 - 4.50
3.94
Grain Market Commentary
DTN reports:
May corn ended 2 cents higher Friday and pocketed a whole nickel on the week with slight help from flooding concerns and an 11.8 million bushel purchase from China on Friday. Friday's losses in soybeans put them modestly lower on the week and winter wheat finished with small losses on Friday, but posted small gains for the week.
Wheat:
May K.C. wheat ended down 2 cents at $4.45 Friday, but finished the week 2 cents higher. Since prices dropped to a new contract low on March 11 and attracted noncommercial selling, there has been a quiet rebound in winter wheat prices and not much else happening to promote prices either up or down. The more bullish market behavior has been happening in May Minneapolis wheat as prices failed at two recent attempts to trade lower and are now challenging their 100-day average for the first time since October. The seven-day forecast for the southwestern U.S. Plains has light to moderate showers expected while the Northern Plains are anticipating flooding as winter's snow cover is finally melting. Total U.S. wheat exports are down 4% from a year ago so far in 2018-19. Most of the decline is attributed to HRW wheat where actual shipments are down 26% from a year ago. For now, the trends are down for cash SRW and HRW wheat prices, but their lows in March may stand as support. In cash HRS wheat, prices are still sideways, but challenging the upper end of the range. DTN's National HRW index closed at $4.32 Thursday, up from its lowest price in over a year and down 15 cents from the May futures contract. DTN's National SRW index closed at $4.40 Thursday, also up from its lowest price in over a year.
Corn:
May corn ended up 2 cents at $3.78 1/4 Friday and finished the week a nickel higher, getting a modest lift from concerns of widespread flooding as we get closer to planting season. Given the seriousness of the flooding to date as well as expectations for more throughout the Midwest and Northern Plains, the impact on prices so far has been minimal with noncommercials showing no sign of panicking out of their net shorts yet. Next Friday's Grain Stocks and Prospective Plantings reports will be interesting as the March 1 inventory will give us a before-flood picture of corn supplies. Major flooding was taking place in the Western Corn Belt when the planting survey was being conducted so that report will need to be assessed on a state-by-state basis and may not offer much help. Early Friday, USDA said 11.8 mb (300,000 mt) of U.S. corn was sold to China for 2018-19. It was the first daily sales announcement from USDA since March 11 and an unusual purchase from a country that is not known for importing much corn. Fundamentally, the outlook for corn prices is neutral with a lot of uncertainty as to how planting will go in 2019. Technically, the trend in cash corn prices has returned to up. DTN's National Corn Index closed at $3.48 Thursday, 28 cents below the May contract. In outside markets, the June U.S. dollar index is up 0.22 after a manufacturing index for the Eurozone showed contraction in March. Other commodities are mixed to lower with the Dow Jones Industrials down 304 points.
Grain Futures
Links to Market Analysis
Ag Center – Cattle Report
Livestock Marketing Information Center
Kansas State – AgManager.info
North Dakota State – Livestock Economics
University of Missouri – Farm Marketing
CattleFax
Grain Market News
Grain News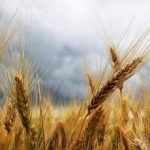 Arllington, Virginia — U.S. Wheat Associates (USW) and the National Association of Wheat Growers (NAWG) welcome today's announcement by President Trump and Brazilian President...
Read More