Cattle
Choice Fed Steers
+1
128 - 130
As of 3/22/19
Top
133
Dressed Basis
+4
205 - 208
As of 3/22/19
Top
209
Boxed Beef Cutout
-0.27
219.33
32 loads
Mon AM
Hogs
| | | |
| --- | --- | --- |
| Western Cornbelt | +3.31 | 68.79 |
| Iowa Lean Average | +4.02 | 70.24 |
Sheep/Goats
| | | | |
| --- | --- | --- | --- |
| Finished Lambs | (Sioux Falls, SD 3/20) | +1 to 3 | 145 - 153 |
| 70-90 lb Feeder Lambs | (Billings, MT 3/11) | +5 to 10 | 189 - 215 |
| 90-110 lb Feeder Lambs | (Billings, MT 3/11) | +5 to 10 | 157 - 189 |
| Sl. Ewes | (Billings, MT 3/11) | Steady to +3 | 50 - 57.50 |
| Bred Ewe Lambs | (Billings, MT 2/12) | | 160 - 225 |
| Bred Yearling Ewes | (Billings, MT 2/12) | | 225 - 335 |
| 2-3 yr old Bred Ewes | (Billings, MT 2/12) | | 200 - 250 |
| 3-5 yr old Bred Ewes | (Newell, SD 2/21) | | 165 - 197.50 |
Market Commentary
DTN reports:
Hog futures showed their first signs of uncertainty Friday morning as traders pulled back from limit gains in summer trade. Trading stabilized late in the session, resulting in a mixed close.
LIVE CATTLE:
Narrowly mixed trade left cattle markets directionless Friday ($0.40 lower to $0.40 higher). Live cattle trade struggled to find any sense of market support despite initial market gains through the complex. The lack of underlying support in beef values listed in the morning report as well as general shift in hog market direction seemed to cause most traders to hunker down and focus on market stability through the end of the week. Beef cut-outs: mixed, $0.27 higher (select, $218.64) and down $0.22 (choice, $229.09) with light demand and light to moderate offerings, 72 loads (43 loads of choice cuts, 8 loads of select cuts, 8 load of trimmings, 13 loads of coarse grinds).
MONDAY'S CASH CATTLE CALL: 
Steady. Packers and feeders will start over Monday morning following late-day trade Friday, which pushed cash markets higher. Monday's session will be focusing on showlist distribution and inventory-taking.
FEEDER CATTLE: 
Early support in feeder cattle gave way to a mixed close ($0.12 lower to $1.42 higher). Nearby contracts were narrowly mixed with limited interest developing through the entire complex. The USDA Cattle on Feed report, released following the market close, is expected to limit support early next week following cattle placement levels of 102%, which was 6% above early estimates. CME cash feeder index for 3/21 is $141.02, up $1.90
Livestock Futures
Links to More Futures Prices
Settlements on all Ag Futures and Options
Futures Quotes – Montana Market Manager – (AgriCharts)
Links to Market Analysis
Ag Center – Cattle Report
Livestock Marketing Information Center
Kansas State – AgManager.info
North Dakota State – Livestock Economics
University of Missouri – Farm Marketing
CattleFax
Livestock Market News
Livestock News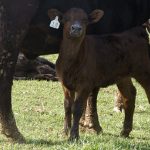 U.S. beef exports tallied another record year in 2018, racking up a whopping $8.3 billion in sales. The Japanese market played a major part...
Read More