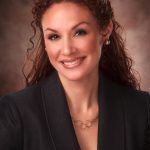 Courtney Brown Kibblewhite is the Vice President for Northern Broadcasting, their family business. She leads the sales and marketing team and enjoys working with clients to develop strategic, multimedia marketing campaigns in Montana, Wyoming and the Western Dakotas.
Prior to Northern Broadcasting, Courtney worked in human capital consulting in Chicago and in academia teaching and studying social psychology and leadership. Courtney holds a Master's degree in Organizational Behavior from University of California, Berkeley and a Bachelor's degree in Communications & International Studies from Northwestern University.
Courtney currently serves on the boards for the Montana State Chamber of Commerce, the National Association of Farm Broadcasting and the National Association of State Radio Networks. She enjoys exploring internationally, volunteering with church and youth organizations, and working on their family ranch in Sand Springs, MT. Courtney and her husband Jonathan (from Wales) have a daughter Nia and son Jac.