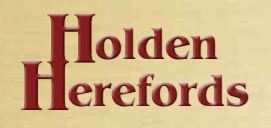 Lucky 7 Angus 20th Annual Cowboy Bulls Production Sale
Has your hay pile dwindled? It's time to consider using proven feed efficient genetics.
It's not about starving the profit out of a cow. Lucky Seven Angus has scientific data that proves cattle can do more on less.
Selling 370 bulls March 2nd in Riverton, Wyoming. Bulls raised tough and backed with the nation's only four-year guarantee to prove it. PAP tested above 7000 feet, anything less is a gimmick.