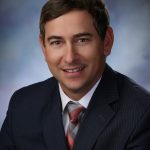 Jonathan Kibblewhite, born in Swansea, Wales, was born into a traveling fairground family. At the age of 2, Jonathan's family moved up to North Wales where they had a non-moving fairground to enable Jonathan and his sister Rachel to have a standard education, without traveling around.
Following school, Jonathan studied Media Management at Nottingham Trent University in England, the land of Robin Hood! And soon after the family decided to up sticks and move to The Gambia, West Africa. So at the age of 21, Jonathan moved with his family to The Gambia where he imported beach goods to sell to the hotels and supermarkets. After 1 year in The Gambia, Jonathan moved to Huddersfield, England where he worked in Production Planning for Syngenta Agro-Chemicals.
After 10 years at Syngenta, it was time for the next move! Jonathan decided to follow his childhood dream of becoming a scuba diver and moved to Koh Tao, Thailand to become a scuba diving instructor. Jonathan worked as a scuba diving instructor for almost 5 years on Koh Tao, where he met his wife (who was from Billings, Montana), this brought him to the Magic City!
Jonathan has been the Operations Manager at Northern Broadcasting since September 2015.
After living on 4 continents, Jonathan has settled in Montana with his wife Courtney, their 2 kids and their 2 Boston Terriers.