Cattle
Choice Fed Steers
Steady
110 - 111
As of 7/17/19
Top
112
Dressed Basis
Steady
182 - 185
As of 7/17/19
Top
188
Boxed Beef Cutout
-0.36
212.57
200 loads
Wed PM
Hogs
| | | |
| --- | --- | --- |
| Western Cornbelt | No Comp | 71.66 |
| Iowa Lean Average | +1.48 | 72.18 |
Sheep/Goats
| | | | |
| --- | --- | --- | --- |
| 60-80 lb Feeder Lambs | (Billings, MT 7/15) | Steady to +5 | 161 - 169 |
| 80-100 lb Feeder Lambs | (Billings, MT 7/15) | Steady to +12 | 149 - 160 |
| Sl. Ewes | (Billings, MT 7/15) | Steady to -2 | 35 - 44 |
| 60-80 lb Feeder Lambs | (Newell, SD 7/11) | Lower | 146 - 150 |
| 80-100 lb Feeder Lambs | (Newell, SD 7/11) | Lower | 144 - 152 |
| Sl. Ewes | (Newell, SD 7/11) | Steady to +3 | 49 - 54 |
| Finished Lambs | (Sioux Falls, SD 7/10) | Steady | 145 - 155.50 |
| 80-100 lb Feeder Lambs | (Bowman, ND 7/1) | Steady | 159 - 163 |
| Sl. Ewes | (Bowman, ND 7/1) | Steady to -9 | 40.50 - 54 |
Market Commentary
DTN reports:
Nearby lean hog contracts extended their rally late in Wednesday's session with gains of $2.95 in the August contract. Live cattle and feeder cattle, meanwhile, pulled back with modest losses.
LIVE CATTLE:
Lower futures prices Wednesday, down $0.10 in the August live cattle contract, broke the short-term pattern of higher daily lows. Futures traders may be hesitating to extend the market's gains any further ahead of Friday's monthly Cattle on Feed report, which is expected to show the overall supply still growing but June placements and marketings lighter than last year (97%, the average amid a wide range of estimates). Also, the semi-annual Cattle Inventory report is expected to show a no-longer-expanding breeding herd and calf crop (the average of estimates is at 100%). Beef cutouts are lower, down $0.36 for choice at $212.57 and down $0.82 for select at $188.34, with light demand and heavy offerings.
THURSDAY'S CASH CATTLE CALL:
Steady to $1 higher.
Some asking prices remain firm at $114 live and $186 plus dressed, but sellers may become more accepting in an uncertain supply scenario.
FEEDER CATTLE:
Relatively calm outside markets allowed the feeder cattle futures market to concentrate on its own line of business -- namely, correcting the overheated gains from earlier this month. The nearby August contract closed the day down $0.475, and the October contract lost $1.10. CME cash feeder index for 7/16 is $141.01, down $0.15.
Links to More Futures Prices
Settlements on all Ag Futures and Options
Futures Quotes – Montana Market Manager – (AgriCharts)
Links to Market Analysis
Ag Center – Cattle Report
Livestock Marketing Information Center
Kansas State – AgManager.info
North Dakota State – Livestock Economics
University of Missouri – Farm Marketing
CattleFax
Livestock Market News
Livestock News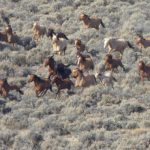 Lane Calls for Congress to Take Action, Consider Compromise Proposal For Sake of Wildlife, Rangelands WASHINGTON (July 16, 2019) — The current system of...
Read More