Choice Fed Steers
Steady to -1
109 - 111
As of 1/13/21
Top
111
Dressed Basis
-1 to 2
172 - 174
As of 1/13/21
Top
174
Boxed Beef Cutout
+0.25
213.37
137 Loads
Fri AM
| | | |
| --- | --- | --- |
| Western Cornbelt | -0.32 | 54.19 |
| Iowa Lean Average | -0.39 | 54.30 |
| | | | | | |
| --- | --- | --- | --- | --- | --- |
| Commodity | Last | Change | Open | High | Low |
| LIVE CATTLE February 2021 | 112.78 | 0.70 | 112.20 | 113.30 | 111.90 |
| LIVE CATTLE April 2021 | 118.20 | 0.98 | 117.30 | 119.35 | 117.03 |
| LIVE CATTLE June 2021 | 116.28 | 1.33 | 114.85 | 116.78 | 114.68 |
| LIVE CATTLE August 2021 | 117.03 | 0.83 | 116.00 | 117.38 | 115.85 |
| FEEDER CATTLE January 2021 | 134.58 | 1.98 | 132.53 | 135.20 | 132.53 |
| FEEDER CATTLE March 2021 | 135.83 | 2.45 | 133.63 | 136.43 | 133.38 |
| FEEDER CATTLE April 2021 | 138.30 | 2.30 | 136.28 | 138.78 | 135.98 |
| FEEDER CATTLE May 2021 | 140.25 | 2.08 | 138.18 | 140.73 | 138.15 |
| LEAN HOGS February 2021 | 67.93 | 1.63 | 66.15 | 68.20 | 66.15 |
| LEAN HOGS April 2021 | 72.65 | 0.58 | 71.70 | 72.90 | 71.43 |
| LEAN HOGS May 2021 | 77.60 | 0.15 | 77.30 | 77.90 | 76.90 |
| LEAN HOGS June 2021 | 84.38 | 0.05 | 84.20 | 84.75 | 83.55 |
January 15, 2021 @ 4:00 pm
DTN reports:
It was a week filled with stout pressure but come Friday's trade the livestock contracts were met with support that ultimately carried through the day's close.
LIVE CATTLE:
Friday came as a breath of fresh air, allowing both the feeder cattle and live cattle contracts to close fully higher after a week of immense pressure. February live cattle closed $0.70 higher at $112.77, April live cattle closed $0.97 higher at $118.20 and June live cattle closed $1.32 higher at $116.27. With an uptick in boxed beef prices and a shortened week, seeing that Monday is Martin Luther King Day and markets will be closed, the cash cattle market may be able to make packers pay steady, if not a little higher next week. Looking toward next week's trade, it's also encouraging to remember that Friday unveils another Cattle on Feed report, which is anticipated to report bullish placements once again. Friday's cash cattle trade was as exciting as watching grass grow in the dead of winter as the market had finished its trade earlier in the week. This past week Northern cattle sold dressed for $173 to $174 and Southern live cattle sold from $110 to $111. Friday's slaughter is estimated at 115,000 head, 2,000 head less than a week ago and steady with a year ago. Saturday's slaughter is projected to be around 67,000 head.
With the higher closes late in the week, boxed beef prices saw an uptick from last week's weighted average. Choice cuts averaged $210.82 (up $4.09) and select cuts averaged $199.41 (up $2.93) from last week. The week's movement of cuts, grinds and trim was sizeable again totaling 714 loads.
Boxed beef prices closed mixed: choice down $0.45 ($212.92) and select up $2.01 ($203.08) with a movement of 140 loads (87.71 loads of choice, 15.73 loads of select, 15.68 loads of trim and 20.64 loads of ground beef).
TUESDAY'S CASH CATTLE CALL:
teady to $1.00 higher. Packers aren't going to want to support next week's cash market, but if feedlots align themselves together and make packers wait until later in the week for cattle, packers very well may have to pay more in next week's trade!
FEEDER CATTLE:
The slightly weaker close in the nearby corn contracts allowed the feeder cattle contracts to trade higher throughout Friday's trade. January feeders closed $1.97 higher at $134.57, March feeders closed $2.45 higher at $135.82 and April feeders closed $2.30 higher at $138.30. It was another hurdle to jump through this week with the gusty winds that blew across the Northern and central Plains; the feeder cattle market had to play a tough game of defense. The corn market's surge obviously had a toll on the feeder cattle contract's morale as buyers worry about their cost of gains and pray that the fat cattle will soon see a spike in their end prices. But nonetheless, buyers were aggressive this past week, which helped tremendously. Later-in-the-week buying aggression was less as the windstorm deterred some cattle from coming to town and made travel difficult for buyers. At Mitchell Livestock Auction in Mitchell, South Dakota, compared to last week, feeder steers weighing 500 to 800 pounds sold steady to $5.00 lower, while steers weighing 800 pounds or more sold $8.00 to $11.00 lower. Heifers weighing 600 to 900 pounds sold $2.00 to $5.00 lower and heifers weighing 900 to 950 pounds sold $11.00 cheaper than a week ago. It's very noticeable that given the mild winter that the countryside's seen, that feeders are coming in a little heavier than usual. Demand was good and there were sizeable load lots available. The CME feeder cattle index Jan. 14: down $1.04, $134.45.
Links to More Futures Prices
Settlements on all Ag Futures and Options
Futures Quotes – Montana Market Manager – (AgriCharts)
Links to Market Analysis
Ag Center – Cattle Report
Livestock Marketing Information Center
Kansas State – AgManager.info
North Dakota State – Livestock Economics
University of Missouri – Farm Marketing
CattleFax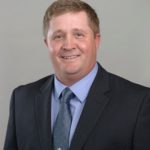 January 14, 2021 @ 7:09 pm
Ben Lehfeldt, sheep producer from Lavina, MT, and Montana Wool Growers Board of Directors member representing District 2/Central Region, is campaigning for the nomination...
Read More