Choice Fed Steers
+2
105
As of 9/23/20
Top
105
Dressed Basis
+1
164
As of 9/23/20
Top
164
Boxed Beef Cutout
+0.43
215.87
169 Loads
Wed PM
| | | |
| --- | --- | --- |
| Western Cornbelt | -0.16 | 64.23 |
| Iowa Lean Average | -0.20 | 64.23 |
| | | | | | |
| --- | --- | --- | --- | --- | --- |
| Commodity | Last | Change | Open | High | Low |
| LIVE CATTLE October 2020 | 107.15 | 0.68 | 106.65 | 107.48 | 106.63 |
| LIVE CATTLE December 2020 | 111.20 | 1.03 | 110.25 | 111.55 | 110.23 |
| LIVE CATTLE February 2021 | 114.80 | 0.60 | 114.15 | 115.28 | 114.15 |
| LIVE CATTLE April 2021 | 116.85 | 0.48 | 116.25 | 117.28 | 116.25 |
| FEEDER CATTLE September 2020 | 142.00 | 0.30 | 141.73 | 142.20 | 141.48 |
| FEEDER CATTLE October 2020 | 141.53 | 0.90 | 140.45 | 141.63 | 140.45 |
| FEEDER CATTLE November 2020 | 141.65 | 0.48 | 140.95 | 141.98 | 140.65 |
| FEEDER CATTLE January 2021 | 139.95 | 0.50 | 139.35 | 140.35 | 138.95 |
| LEAN HOGS October 2020 | 69.50 | 1.18 | 68.30 | 69.55 | 68.25 |
| LEAN HOGS December 2020 | 64.35 | 0.25 | 63.78 | 64.50 | 63.28 |
| LEAN HOGS February 2021 | 69.08 | 0.00 | 68.73 | 69.20 | 68.23 |
| LEAN HOGS April 2021 | 72.20 | -0.08 | 71.98 | 72.63 | 71.75 |
September 23, 2020 @ 3:30 pm
DTN reports:
Cattle contracts closed higher, giving feeders confidence in asking higher prices for this week's cash cattle trade.
LIVE CATTLE:
Wednesday's support was a much-needed change of direction for the cattle contracts. Leading into the later part of the week, cash cattle sellers are wondering how much support they'd get for higher prices if the board traded lower throughout the week. October live cattle closed $0.67 higher at $107.15, December live cattle closed $1.02 higher at $111.20 and February live cattle closed $0.60 higher at $114.80. Feedlots are sticking to their guns and holding tough, waiting for the later part of the week, hoping to get another $1.00 or $2.00 out of packers. The countryside was quiet, extremely quiet, as packers' bids were few and far in between and feedlots aren't antsy to get cattle moved. Wednesday's slaughter is estimated at 120,000 head, steady with a week ago and 2,000 head more than a year ago.
Boxed beef prices closed higher: choice up $0.43 ($215.87) and select up $1.30 ($207.60) with a movement of 169 loads (92.18 loads of choice, 30.38 loads of select, 11.38 loads of trim and 35.42 loads of ground beef).
THURSDAY'S CASH CATTLE CALL:
Steady to $1.00 higher. With feedlots holding out until the later part of the week, packers will have to get aggressive in their purchasing if they want to buy any cattle this week.
FEEDER CATTLE:
After the noon hour passed, the feeder cattle complex was able to absorb some of the support that was building in the live cattle arena. October feeders closed $0.90 higher at $141.52, November feeders closed $0.47 higher at $141.65 and January feeders closed $0.50 higher at $139.95. The countryside sits in a transitioning period as some sale barns and auction yards are seeing calves coming to town a couple weeks early, while other sales are still mostly quiet waiting for the month of October to arrive before unleashing the hectic nature of the fall run. The CME feeder cattle index 9/22/2020: down $0.17, $142.28.
Links to More Futures Prices
Settlements on all Ag Futures and Options
Futures Quotes – Montana Market Manager – (AgriCharts)
Links to Market Analysis
Ag Center – Cattle Report
Livestock Marketing Information Center
Kansas State – AgManager.info
North Dakota State – Livestock Economics
University of Missouri – Farm Marketing
CattleFax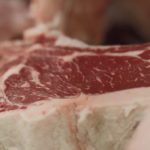 September 23, 2020 @ 1:53 pm
MONTANA – Governor Steve Bullock today announced $4.2 million in additional funds have been awarded through the Montana Meat Processing Infrastructure Grant (MMPIG) program...
Read More