Choice Fed Steers
-1 to 2
94 - 96
As of 7/3/20
Top
98
Dressed Basis
-2 to 3
152 - 155
As of 7/3/20
Top
155
Boxed Beef Cutout
-0.16
205.30
124 Loads
Tue PM
| | | |
| --- | --- | --- |
| Western Cornbelt | -0.57 | 28.66 |
| Iowa Lean Average | -0.60 | 28.66 |
| | | | | | |
| --- | --- | --- | --- | --- | --- |
| Commodity | Last | Change | Open | High | Low |
| LIVE CATTLE August 2020 | 100.00 | -0.10 | 100.00 | 100.38 | 99.60 |
| LIVE CATTLE October 2020 | 104.18 | 0.25 | 103.93 | 104.40 | 103.70 |
| LIVE CATTLE December 2020 | 107.03 | -0.03 | 106.93 | 107.23 | 106.63 |
| LIVE CATTLE February 2021 | 110.50 | -0.35 | 110.83 | 110.83 | 110.25 |
| FEEDER CATTLE August 2020 | 134.93 | -1.23 | 135.83 | 136.40 | 134.85 |
| FEEDER CATTLE September 2020 | 136.33 | -0.90 | 137.13 | 137.50 | 136.23 |
| FEEDER CATTLE October 2020 | 137.25 | -0.60 | 137.83 | 138.18 | 137.15 |
| FEEDER CATTLE November 2020 | 137.88 | -0.38 | 138.20 | 138.65 | 137.70 |
| LEAN HOGS July 2020 | 44.53 | -0.43 | 44.68 | 44.95 | 44.53 |
| LEAN HOGS August 2020 | 48.88 | -0.40 | 48.43 | 49.88 | 48.23 |
| LEAN HOGS October 2020 | 48.63 | -0.43 | 48.35 | 49.50 | 48.18 |
| LEAN HOGS December 2020 | 51.20 | -0.83 | 51.48 | 51.73 | 50.95 |
DTN reports:
Livestock contracts regressed and were unable to muster up the support needed to keep the upward motion.
LIVE CATTLE:
Live cattle contracts kept with their hesitance and closed slightly lower Tuesday afternoon. August live cattle closed $0.10 lower at $100.00, October live cattle closed $0.25 higher at $104.17 and December live cattle closed $0.02 lower at $107.02. The market's indecisiveness has put a bit of a damper on the upward rally, but its trade in the next couple of days will solidify if prices are to keep trending upward or if they should scale lower. Tuesday afternoon there's been some light trade reported in the South with live cattle selling for $94 to $95, which is steady to $1.00 higher than last week's averages. Northern cattle have sold for $152 to $160 (mostly at $157 to $160), which is $3.00 to $6.00 higher than last week's prices. Tuesday's slaughter is estimated at 119,000 head, 2,000 head less than a week ago and 1,000 head less than a year ago. Monday's cattle slaughter was revised to 115,000 head.
Boxed beef prices closed lower: choice down $0.16 ($205.30) and select down $0.13 ($196.84) with a movement of 124 loads (68.84 loads of choice, 20.28 loads of select, 9.09 loads of trim and 25.57 loads of ground beef).
WEDNESDAY'S CASH CATTLE CALL:
Steady. There hasn't been quite enough trade this week to call the market set in a trend, but trade is developing stronger, as oddly as that may sound. Coming out of the holiday weekend, packers are most likely caught a little shorter bought than they'd like.
FEEDER CATTLE:
Feeder cattle contracts closed lower with nearby contracts enduring the biggest losses. August feeders closed $1.22 lower at $134.92, September feeders closed $0.90 lower at $136.32 and October feeders closed $0.60 lower at $137.25. At OKC West Livestock Auction, in El Reno, Oklahoma, the market's preliminary report is sharing that, compared to last week, steer and heifer calves are selling $2.00 to $5.00 better, with instances of even $8.00 stronger. Demand is excellent and quality is average to attractive. It's nerve wrecking for that part of the country right now as temperatures are high and there's no rain in the nearby forecast. The CME feeder cattle index 7/3/2020: up $0.10, $128.98.
Links to More Futures Prices
Settlements on all Ag Futures and Options
Futures Quotes – Montana Market Manager – (AgriCharts)
Links to Market Analysis
Ag Center – Cattle Report
Livestock Marketing Information Center
Kansas State – AgManager.info
North Dakota State – Livestock Economics
University of Missouri – Farm Marketing
CattleFax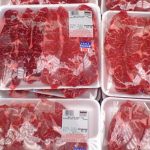 WASHINGTON – House Agriculture Committee Chairman Collin Peterson of Minnesota and former Chairman Frank Lucas of Oklahoma, joined eight other Representatives in introducing the...
Read More