Hard Red Winter Wheat Cash Price
Ordinary Protein
11%
12%
+12 to 14
Thu PM
+12 to 14
Thu PM
+12 to 14
Thu PM
South Central MT
4.12 - 4.58
4.42 - 4.74
4.67 - 4.87
Golden Triangle
4.34 - 4.73
4.54 - 4.82
4.69 - 4.95
Northeast MT
3.69 - 4.24
3.89 - 4.44
4.04 - 4.59
FOB Portland
+13 to 18
5.74 - 5.79
Thu PM
+13 to 18
5.94 - 5.99
Thu PM
+13 to 18
6.09 - 5.14
Thu PM
Dark Northern Spring Wheat Cash Prices
13% Protein
14%
15%
+6
Thu PM
+6
Thu PM
+6
Thu PM
South Central
MT
4.70 - 4.86
4.94 - 5.09
5.06 - 5.21
Golden Triangle
4.82 - 5.04
5.14 - 5.20
5.22 - 5.33
Northeast MT
4.31 - 4.76
4.59 - 5.04
4.79 - 5.28
FOB Portland
+6
6.08 - 6.55
Thu PM
+6
6.24 - 6.79
Thu PM
+6
6.32 - 6.91
Thu PM
Wheat / Durum / Barley Cash Prices
Soft White Wheat
Hard Amber Durum
Feed Barley
Steady to +5
Thu PM
Steady
Thu PM
Steady
Thu PM
South Central MT
Golden Triangle
5.00 - 5.50
5.50 - 5.65
Northeast MT
5.60 - 6.00
FOB Portland
6.00 - 6.10
Wyoming / Nebraska / Colorado Cash Prices
Hard Red Winter Wheat
Yellow Corn
White Millet
+12
Thu PM
+7
Thu PM
Steady to +5
Thu PM
S.E. WYO - S.W. NE
3.34 - 4.12
2.93 - 3.28
11.50 - 12.25
North Central COLO
4.20 - 4.29
3.53 - 3.54
Denver
4.29
3.53
| | | | | | |
| --- | --- | --- | --- | --- | --- |
| Commodity | Last | Change | Open | High | Low |
| HARD RED WINTER WHEAT July 2020 | 4.6525 | 0.0125 | 4.6400 | 4.6825 | 4.6275 |
| HARD RED WINTER WHEAT September 2020 | 4.7125 | 0.0075 | 4.6950 | 4.7425 | 4.6925 |
| HARD RED WINTER WHEAT December 2020 | 4.8275 | 0.0100 | 4.8175 | 4.8575 | 4.8050 |
| HARD RED WINTER WHEAT March 2021 | 4.9375 | 0.0150 | 4.9150 | 4.9525 | 4.9100 |
| WHEAT July 2020 | 5.1450 | 0.0000 | 5.1350 | 5.1800 | 5.1300 |
| WHEAT September 2020 | 5.1775 | 0.0000 | 5.1700 | 5.2075 | 5.1625 |
| WHEAT December 2020 | 5.2700 | 0.0075 | 5.2550 | 5.2975 | 5.2500 |
| WHEAT March 2021 | 5.3525 | 0.0075 | 5.3375 | 5.3800 | 5.3325 |
| HARD RED SPRING WHEAT July 2020 | 5.1850 | -0.0075 | 5.1850 | 5.1925 | 5.1800 |
| HARD RED SPRING WHEAT September 2020 | 5.3000 | -0.0075 | 5.3025 | 5.3050 | 5.2925 |
| HARD RED SPRING WHEAT December 2020 | 5.4375 | -0.0025 | 5.4350 | 5.4400 | 5.4275 |
| HARD RED SPRING WHEAT March 2021 | 5.5600 | -0.0075 | 5.5600 | 5.5600 | 5.5600 |
| SOYBEANS July 2020 | 8.4250 | -0.0450 | 8.4600 | 8.4600 | 8.4100 |
| SOYBEANS August 2020 | 8.4525 | -0.0400 | 8.4800 | 8.4800 | 8.4350 |
| SOYBEANS September 2020 | 8.4700 | -0.0350 | 8.4875 | 8.4925 | 8.4500 |
| SOYBEANS November 2020 | 8.5300 | -0.0300 | 8.5475 | 8.5525 | 8.5075 |
| CORN July 2020 | 3.2700 | -0.0050 | 3.2750 | 3.2950 | 3.2700 |
| CORN September 2020 | 3.3125 | -0.0050 | 3.3175 | 3.3375 | 3.3125 |
| CORN December 2020 | 3.4000 | -0.0025 | 3.4025 | 3.4250 | 3.3975 |
| CORN March 2021 | 3.5150 | -0.0050 | 3.5150 | 3.5375 | 3.5150 |
Grain Market Commentary
DTN reports:
July corn and July soybeans secured small gains in a quiet trading session with help from steady increases in cattle and hog slaughter rates. Wheat prices finished mixed and July soybean oil closed at a new one-month high.
Wheat:
July KC wheat ended up 4 1/2 cents at $4.51 3/4 Wednesday, holding roughly steady ever since prices posted an outside bullish reversal one week ago. Wednesday's rains were confined mostly to SRW wheat areas, while the 10-day forecast is already drier for HRW wheat areas and will likely add to drought conditions in Kansas and surrounding areas. Late Monday, USDA said 54% of the winter wheat crop was rated good to excellent, up two percentage points from last week. Four states have poor to very poor ratings of 20% or more. Colorado tops the list at 39%, followed by Oregon, Kansas and Texas. In Texas, 27% of the wheat crop has been harvested and USDA will report on national harvest progress next week. USDA also said 81% of spring wheat was planted, down from the five-year average of 90%. 51% of the spring wheat crop has emerged, less than the five-year average of 65%. North Dakota at 70% planted is nearing final planting dates for crop insurance and roughly one million acres of prevented plantings seems likely. Traders aren't showing much concern, however, as July Minneapolis wheat closed down 4 1/2 cents at $5.13 1/4. Outside the U.S., a dry seven-day forecast for France and Germany is a bullish factor for wheat, but is offset by rain in the forecasts for eastern Europe and Ukraine. Lighter amounts are expected for southern Russia. From a technical view, the trends remain down for all three wheats. Spring wheat prices may have found support and are protecting the May 4 low, at $5.02 in the July Minneapolis contract. DTN's National HRW Index closed at $4.23 Tuesday, up from a new two-month low. DTN's National SRW Index closed at $4.85, up from its lowest price in seven months.
Corn:
July corn ended up 1 1/2 cents at $3.20 1/2 Wednesday, another quiet day of sideways trading with prices showing no hurry to move either direction. Wednesday's weather map showed scattered showers of light to moderate amounts around much of the eastern and southeastern U.S., while the Western Corn Belt is expected to stay dry for at least the next ten days. Monday's Crop Progress report showed corn 88% planted and 64% emerged, still above the five-year average paces. North Dakota and Pennsylvania are the only two planting problem areas in 2020. USDA also said 70% of the corn crop was rated good to excellent, a common start for crops in late May and early June. Only two crops have finished the year above 70% since 2011, so there is plenty yet to learn about the season ahead. On the demand side, the Energy Department's weekly inventory report will be released Thursday and should show an increase in last week's gasoline demand and ethanol production. USDA's cattle and hog slaughter estimates for Wednesday were both down 10% from a year ago, signs of impressive progress at meat processing plants. Overall, corn demand prospects continue to improve as key U.S. coronavirus statistics trend lower and that is giving corn prices a chance to pressure noncommercial net shorts and recover some of its earlier losses. Technically speaking, the trend remains down for corn, but cash prices are reluctant to extend the low while demand concerns appear to be slowly easing. DTN's National Corn Index settled at $2.94 Tuesday evening, 25 cents below the July contract. In outside markets, Dow Jones Industrials are trading up 304 points, but July crude oil is down $1.52. Other commodities are mixed.
Links to Market Analysis
Ag Center – Cattle Report
Livestock Marketing Information Center
Kansas State – AgManager.info
North Dakota State – Livestock Economics
University of Missouri – Farm Marketing
CattleFax
Grain Market News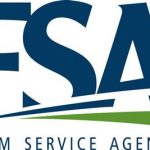 WASHINGTON  – USDA's Farm Service Agency (FSA) will broaden the use of the Disaster Set-Aside (DSA) loan provision, normally used in the wake of...
Read More