Hard Red Winter Wheat Cash Price
Ordinary Protein
11%
12%
+13 to 15
Wed PM
+13 to 15
Wed PM
+13 to 15
Wed PM
South Central MT
5.03 - 5.30
5.23 - 5.46
5.35 - 5.59
Golden Triangle
4.99 - 5.39
5.19 - 5.49

5.34 - 5.54

Northeast MT
4.64 - 5.04
4.74 - 5.14
4.79 - 5.28
FOB Portland
NA
6.60 - 6.65
Thu PM
-4 to +1
6.80 - 6.85
Thu PM
-4 to +1
6.95 - 7.00
Thu PM
Dark Northern Spring Wheat Cash Prices
13% Protein
14%
15%
+6 to 7
Wed PM
+6 to 7
Wed PM
+6 to 7
Wed PM
South Central
MT
4.89 - 5.04
5.13 - 5.28
5.24 - 5.40
Golden Triangle
4.69 - 5.15
4.98 - 5.31
5.07 - 5.39
Northeast MT
4.18 - 4.74
4.66 - 5.11
4.98 - 5.43
FOB Portland
NA
6.35 - 6.50
Thu PM
-3 to 8
6.59 - 6.66
Thu PM
NA
6.71 - 6.74
Thu PM
Wheat / Durum / Barley Cash Prices
Soft White Wheat
Hard Amber Durum
Feed Barley
Steady
Thu PM
Steady to +25
Wed PM
Steady
Wed PM
South Central MT
Golden Triangle
5.50
5.80 - 7.00
Northeast MT
5.25 - 6.25
FOB Portland
6.10 - 6.25
*priced on cwt basis
Wyoming / Nebraska / Colorado Cash Prices
Hard Red Winter Wheat
Yellow Corn
Sorghum
-5
Thu PM
+3
Thu PM
+2
Thu PM
S.E. WYO - S.W. NE
4.86 - 4.95
4.18 - 4.37
North Central COLO
5.29 - 5.44
4.66
Northwest NE
4.86 - 5.04
3.81 - 4.41
4.59 - 4.66
| | | | | | |
| --- | --- | --- | --- | --- | --- |
| Commodity | Last | Change | Open | High | Low |
| HARD RED WINTER WHEAT December 2020 | 5.4500 | -0.0550 | 0.0000 | 0.0000 | 0.0000 |
| HARD RED WINTER WHEAT March 2021 | 5.4850 | -0.0125 | 5.4975 | 5.5150 | 5.4775 |
| HARD RED WINTER WHEAT May 2021 | 5.5425 | -0.0150 | 5.5450 | 5.5725 | 5.5425 |
| HARD RED WINTER WHEAT July 2021 | 5.5750 | -0.0150 | 5.5775 | 5.6050 | 5.5750 |
| WHEAT December 2020 | 5.7175 | -0.0625 | 5.7350 | 5.7600 | 5.6800 |
| WHEAT March 2021 | 5.8225 | -0.0225 | 5.8500 | 5.8550 | 5.8175 |
| WHEAT May 2021 | 5.8575 | -0.0200 | 5.8700 | 5.8875 | 5.8500 |
| WHEAT July 2021 | 5.8525 | -0.0225 | 5.8750 | 5.8800 | 5.8475 |
| HARD RED SPRING WHEAT December 2020 | 5.4050 | 0.0025 | 0.0000 | 0.0000 | 0.0000 |
| HARD RED SPRING WHEAT March 2021 | 5.5350 | 0.0000 | 5.5275 | 5.5375 | 5.5250 |
| HARD RED SPRING WHEAT May 2021 | 5.6200 | 0.0025 | 5.6100 | 5.6200 | 5.6100 |
| HARD RED SPRING WHEAT July 2021 | 5.6825 | -0.0050 | 5.6825 | 5.6900 | 5.6800 |
| SOYBEANS January 2021 | 11.7125 | 0.0300 | 11.6800 | 11.7200 | 11.6350 |
| SOYBEANS March 2021 | 11.7325 | 0.0300 | 11.6975 | 11.7400 | 11.6550 |
| SOYBEANS May 2021 | 11.7150 | 0.0325 | 11.6775 | 11.7200 | 11.6375 |
| SOYBEANS July 2021 | 11.6825 | 0.0325 | 11.6400 | 11.6875 | 11.6050 |
| CORN December 2020 | 4.2225 | -0.0025 | 4.2225 | 4.2275 | 4.2150 |
| CORN March 2021 | 4.2575 | -0.0075 | 4.2600 | 4.2675 | 4.2450 |
| CORN May 2021 | 4.2775 | -0.0100 | 4.2825 | 4.2875 | 4.2700 |
| CORN July 2021 | 4.2825 | -0.0125 | 4.2900 | 4.2925 | 4.2725 |
Grain Market Commentary
December 3, 2020 @ 1:30 pm
DTN reports:
March corn closed up 2 3/4 cents and January soybeans were up 15 1/4 cents, supported by soybeans' tight supplies and another drop in Thursday's U.S. dollar. In spite of the lower dollar, all three wheats were modestly lower on light trading volume.
Wheat:
March KC wheat ended down 4 cents at $5.49 3/4 Thursday, a day of quiet trading in a market that has little reason to go too far in either direction. Thursday's weather map is mostly dry in the U.S. and concerns about drought remain. The only chance for significant moisture in the U.S. the next seven days is in the southeastern U.S., far away from the bulk of winter wheat areas. Reporting on wheat in the Northern Hemisphere is like watching a bear sleep as crops are going dormant for the next several months. Earlier Thursday however, Statistics Canada said wheat production totaled 35.2 mmt in 2020, the second largest crop on record. USDA already had a good guess of 35.0 mmt so the new estimate won't change much. Canada's spring wheat crop was slightly lower than a year ago, at 25.8 mmt. In Argentina, the Buenos Aires Grain Exchange said 40% of the wheat crop was harvested and 21% was rated either poor or very poor, an affliction of dry weather that is not a new topic. Fundamentally, wheat prices are apt to find a sideways trading range with support stemming from USDA estimating the lowest U.S. wheat supplies in six years. Technically speaking, the trend remains up for March KC wheat, but has turned sideways for the March contracts of Chicago and Minneapolis wheats. DTN's National HRW index closed at $5.26 Wednesday, down from a two-year high. DTN's National SRW index closed at $5.62, down from a five-year high. In December contracts, 78 were open in KC early Thursday, 161 were open in Chicago and only 41 remained in Minneapolis.
Corn:
March corn ended up 2 3/4 cents at $4.26 1/2 Thursday, staying supported above its 30-day average at $4.20, while the latest forecasts for South America continue to draw attention. Thursday's radar indicated heavy rain moving across southern Brazil while central Brazil remained dry. Southern and central Brazil are expecting moderate-to-heavy rain amounts the next seven days, while only light amounts are set for Argentina. The extended forecast expects moderate amounts in central and south-central Brazil, but only lighter amounts again in Argentina. Currently, Argentina's corn crop is off to a slow start with the Buenos Aires Grain Exchange estimating 35% planted, down from the five-year average of 44%. Eight percent of the crop is rated as poor or very poor. Brazil's larger, second corn crop will not be planted until after the soybean harvest so there is still plenty of time to see how weather factors develop. USDA has not had any export sales announcements yet in the month of December, but Thursday's weekly report showed 54.0 million bushels (mb) of corn sold for export last week. The top three buyers were Mexico, unknown and China. U.S. corn export commitments now total 1.533 billion bushels in 2020-21 or 58% of USDA's export estimate. 42.2 mb of corn were shipped last week, leaving well over a billion bushels still to move. There have been rumors in the media of China needing to make large U.S. corn purchases, but so far there is no sign of that happening as weekly purchase amounts have been small since early September. China's corn price for May does remain a bullish clue however, closing 0.4% lower Thursday and still at an expensive price of $10.29 a bushel. Fundamentally, the U.S. remains in a good position for more export business, while Brazil's supplies are low and that should continue to offer firm support to corn prices. Technically, the trend in March corn remains up, but prices are having difficulty trading above the old contract high of $4.33. DTN's National Corn Index closed at $4.06 Wednesday evening, near its one-year high and 18 cents below the March contract. So far, there are no deliveries for December corn and 6,680 contracts were open early Thursday. In outside markets, the U.S. Dollar Index continues to fall to new 2 1/2-year lows with the December contract trading down 0.40. The U.S. Labor Department said jobless claims fell to 712,000 last week, less than expected, reported RTTNews.com. Several media sources are saying talks for coronavirus relief are making progress, but there is no agreement yet. Most other commodities are trading higher.
Links to Market Analysis
Ag Center – Cattle Report
Livestock Marketing Information Center
Kansas State – AgManager.info
North Dakota State – Livestock Economics
University of Missouri – Farm Marketing
CattleFax
Grain Market News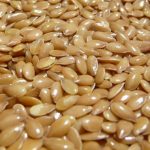 December 3, 2020 @ 1:54 pm
Washington, D.C. – The House of Representatives passed the United States Grain Standards Reauthorization Act (GSA) of 2020, S. 4054. The National Association of...
Read More