Cash Grain Markets
Hard Red Winter Wheat Cash Price
Ordinary Protein
11%
12%
+6 to 7
Tue PM
+6 to 7
Tue PM
+6 to 7
Tue PM
South Central MT
3.96 - 4.11
4.26 - 4.41
4.51 - 4.66
Golden Triangle
4.05 - 4.31
4.35 - 4.47
4.51 - 4.65
Northeast MT
3.49 - 4.01
3.69 - 4.17
3.85 - 4.30
FOB Portland
+7
5.55 - 5.70
Tue PM
+7
5.75 - 5.90
Tue PM
+7
5.90 - 6.05
Tue PM
Dark Northern Spring Wheat Cash Prices
13% Protein
14%
15%
Steady
Tue PM
Steady
Tue PM
Steady
Tue PM
South Central
MT
4.74 - 5.00
4.98 - 5.16
5.10 - 5.25
Golden Triangle
4.94 - 5.02
5.14 - 5.28
5.22 - 5.44
Northeast MT
4.18 - 4.69
4.50 - 5.00
4.74 - 5.20
FOB Portland
Steady
6.28 - 6.54
Tue PM
Steady
6.48 - 6.78
Tue PM
Steady
6.48 - 6.90
Tue PM
Wheat / Durum / Barley Cash Prices
Soft White Wheat
Hard Amber Durum
Feed Barley
Steady
Tue PM
Steady
Tue PM
Steady
Tue PM
South Central MT
Golden Triangle
5.00
5.00 - 5.50
Northeast MT
6.20 - 6.50
FOB Portland
5.90 - 5.95
Wyoming / Nebraska / Colorado Cash Prices
Hard Red Winter Wheat
Yellow Corn
White Millet
+7
Tue PM
+2
Tue PM
Steady to +25
Tue PM
S.E. WYO - S.W. NE
3.56 - 3.72
3.43 - 3.56
10.50 - 11.50
North Central COLO
3.95 - 4.01
3.95 - 4.00
Denver
3.96 - 4.01
3.95
Grain Market Commentary
November 19, 2019 @ 1:00 pm
DTN reports:
March KC wheat closed up 5 1/2 cents Tuesday, supported by USDA's lower winter wheat crop rating, Canada's rail strike and Tuesday's broad demand for wheat in general. December corn and January soybeans were modestly higher with harvest work still unfinished.
Wheat:
Like Monday, March KC wheat traded higher early Tuesday, but stayed higher this time, ending up 5 1/2 cents at $4.31 3/4. This time prices got a little help from USDA after Monday's Crop Progress report lowered the crop rating from 54% good to excellent to 52% good to excellent, the same assessment as two years ago. As DTN Contributing Analyst Joel Karlin has often shown, there is not much significance to these November crop ratings for winter wheat and much can change by next spring, but Monday's report likely triggered some short-covering. Also playing a part in wheat's higher close, workers at Canadian National Railway went on strike Tuesday, a move that may bring some export business to the U.S. In addition, March milling wheat in France was up 1% so there was also a broad demand benefit to Tuesday's wheat prices. Wheat markets are typically quiet this time of year, but Dow Jones did report news concerning Australia. According to Dow Jones, the credit agency Fitch Solutions estimated Australia's wheat crop at 18.0 million metric tons (mmt) (661 mb), near USDA's estimate of 17.2 mmt and cited ongoing drought as the reason for the decline. The next winter wheat harvest is roughly six months away, but one possible area to watch over the winter is western Ukraine where conditions are currently dry. Technically, the trends remain up for cash SRW and HRW wheats and sideways for HRS wheat. DTN's National HRW Index closed at $3.94 Monday, down from its three-month high and 25 cents below the December contract. DTN's National SRW Index closed at $4.98, down from its four-month high.
Corn:
December corn closed up 2 1/4 cents at $3.70 Tuesday, a quick rejection of Monday's drop to the lowest prices in nearly two months. Late Monday, USDA said 76% of the 2019 crop was harvested, down from the five-year average of 92% and still the slowest pace since 2009. According to USDA estimates, 3.28 billion bushels (bb) of corn were still in the field Sunday and the top three states with remaining production are Iowa, Illinois and North Dakota. Temperatures have been more moderate this week, making access into wet fields difficult, especially in the northwestern U.S. Plains. Moderate showers are expected to cover Iowa and Wisconsin starting Wednesday, but the rest of the Midwest will be mostly dry. Earlier Tuesday, USDA said 7.5 million bushels (mb) (191,000 mt) of U.S. corn were sold to unknown destinations for 2019-20. While corn crops remain at risk of loss, the demand side of corn is on track for its lowest total in four years and makes it likely U.S. ending corn stocks will stay near 2 bb. Technically, the trend for cash corn is down, but keep in mind we are entering a less volatile time of year for trading. DTN's National Corn Index closed at $3.54 Monday, a new one-month low and 14 cents below the December contract. In outside markets, the December U.S. dollar index is up 0.06 after the U.S. Commerce Department said housing starts were up 3.8% in October, a little less than expected. January crude oil is trading down $1.72 a barrel on expectations for ample supplies in 2020.
Links to Market Analysis
Ag Center – Cattle Report
Livestock Marketing Information Center
Kansas State – AgManager.info
North Dakota State – Livestock Economics
University of Missouri – Farm Marketing
CattleFax
Grain Market News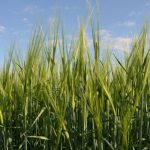 November 14, 2019 @ 12:05 pm
Helena, Mont. – The Montana Department of Agriculture is excited to announce that Cassidy Marn has accepted the Bureau Chief position for the Montana...
Read More