Hard Red Winter Wheat Cash Price
Ordinary Protein
11%
12%
Steady to +1
Fri PM
Steady to +1
Fri PM
Steady to +1
Fri PM
South Central MT
4.98 - 5.23
5.18 - 5.39
5.30 - 5.52
Golden Triangle
5.05 - 5.36
5.25 - 5.46

5.36 - 5.51

Northeast MT
4.64 - 5.04
4.74 - 5.14
4.79 - 5.23
FOB Portland
-1 to +4
6.83 - 6.99
Mon PM
-1 to +4
7.03 - 7.19
Mon PM
-1 to +4
7.08 - 7.23
Mon PM
Dark Northern Spring Wheat Cash Prices
13% Protein
14%
15%
+1
Fri PM
+1 to 3
Fri PM
+1 to 6
Thu PM
South Central
MT
4.75 - 4.96
4.99 - 5.14
5.11 - 5.26
Golden Triangle
4.72 - 5.11
5.12 - 5.29
5.25 - 5.49
Northeast MT
4.30 - 4.77
4.70 - 5.10
5.02 - 5.42
FOB Portland
+9
6.85 - 7.03
Mon PM
+9
7.09 - 7.19
Mon PM
+9
7.21 - 7.27
Mon PM
Wheat / Durum / Barley Cash Prices
Soft White Wheat
Hard Amber Durum
Feed Barley
+10 to 15
Mon PM
Steady
Fri PM
Steady
Fri PM
South Central MT
Golden Triangle
4.75 - 5.15
5.80 - 6.25
Northeast MT
5.25 - 5.75
FOB Portland
5.85 - 6.00
*priced on cwt basis
Wyoming / Nebraska / Colorado Cash Prices
Hard Red Winter Wheat
Yellow Corn
Sorghum
Steady
Fri PM
-2
Fri PM
-2
Fri PM
S.E. WYO - S.W. NE
5.00 - 5.08
3.72 - 4.04
North Central COLO
5.28 - 5.58
4.37 - 4.52
Northwest NE
5.00 - 5.20
3.55 - 4.14
4.17
| | | | | | |
| --- | --- | --- | --- | --- | --- |
| Commodity | Last | Change | Open | High | Low |
| HARD RED WINTER WHEAT December 2020 | 5.6300 | 0.0425 | 5.6550 | 5.6875 | 5.5525 |
| HARD RED WINTER WHEAT March 2021 | 5.7000 | 0.0375 | 5.7175 | 5.7600 | 5.6300 |
| HARD RED WINTER WHEAT May 2021 | 5.7575 | 0.0375 | 5.7800 | 5.8100 | 5.6850 |
| HARD RED WINTER WHEAT July 2021 | 5.7900 | 0.0350 | 5.8125 | 5.8400 | 5.7200 |
| WHEAT December 2020 | 6.2700 | 0.0175 | 6.3100 | 6.3675 | 6.2025 |
| WHEAT March 2021 | 6.2600 | 0.0250 | 6.2800 | 6.3300 | 6.1900 |
| WHEAT May 2021 | 6.2450 | 0.0350 | 6.2250 | 6.2850 | 6.1750 |
| WHEAT July 2021 | 6.1075 | 0.0175 | 6.0950 | 6.1375 | 6.0300 |
| HARD RED SPRING WHEAT December 2020 | 5.6925 | 0.0950 | 5.6225 | 5.6975 | 5.5950 |
| HARD RED SPRING WHEAT March 2021 | 5.8100 | 0.0950 | 5.7200 | 5.8125 | 5.7150 |
| HARD RED SPRING WHEAT May 2021 | 5.8625 | 0.0875 | 5.7800 | 5.8625 | 5.7675 |
| HARD RED SPRING WHEAT July 2021 | 5.9150 | 0.0700 | 5.8550 | 5.9225 | 5.8350 |
| SOYBEANS November 2020 | 10.5425 | 0.0425 | 10.5125 | 10.5825 | 10.4775 |
| SOYBEANS January 2021 | 10.5400 | 0.0375 | 10.5100 | 10.5875 | 10.4825 |
| SOYBEANS March 2021 | 10.4225 | 0.0450 | 10.3975 | 10.4675 | 10.3750 |
| SOYBEANS May 2021 | 10.3750 | 0.0425 | 10.3475 | 10.4125 | 10.3250 |
| CORN December 2020 | 4.0525 | 0.0325 | 4.0175 | 4.0675 | 4.0075 |
| CORN March 2021 | 4.1050 | 0.0350 | 4.0650 | 4.1125 | 4.0550 |
| CORN May 2021 | 4.1225 | 0.0375 | 4.0825 | 4.1275 | 4.0725 |
| CORN July 2021 | 4.1200 | 0.0325 | 4.0825 | 4.1275 | 4.0725 |
Grain Market Commentary
October 19, 2020 @ 1:00 pm
DTN reports:
December Minneapolis wheat closed up 9 1/2 cents Monday, leading grains to higher closes with dry weather concerns and demand for row crops continuing to support prices. December soybean oil was the only loss in the grain sector, ending down 0.46 cent with likely pressure from noncommercial selling.
Wheat:
December KC wheat traded a dime higher at one point Monday, but finished up 4 1/4 cents at $5.63, showing some reluctance among traders about pushing prices higher. The largest percentage gain among grains happened in December Minneapolis wheat, closing up 9 1/2 cents at a new 7-month high of $5.69 1/4. Later Monday, USDA will give an update on U.S. winter wheat planting. Despite of this year's drier weather, planting is moving along ahead of pace with encouragement from the highest cash HRW wheat prices in two years. The main driver of this fall's higher prices continues to be dry weather concerns in Russia and the western U.S. Southern Russia has light to moderate showers in this week's forecast and that will help crop conditions, but we are likely to be talking about dry weather well into winter. Here in the U.S., drought is pervasive throughout the western U.S. and is expanding into the Midwest and even into the northeastern U.S. Last week, the National Weather Service said more drought expansion is expected, at least to the end of January. There is precipitation in this week's forecast for the northwestern U.S. Plains and for the Midwest, but so far, wheat bulls are undeterred. Earlier Monday, USDA said 8.8 mb of wheat were inspected for export last week, a low number that put total inspections up 6% in 2020-21 from a year ago and is still above USDA's estimated pace. Current prices are much higher than USDA's estimate of record world ending wheat stocks suggests as the current focus is on concerns about the 2021 wheat crop. Friday's CFTC data showed 35,459 noncommercial net longs as of Oct. 13, modest participation in this big of a rally. Technically speaking, Chicago wheat prices above the old resistance level of $6.00 are strong bullish indications and so far, prices are sustaining the higher levels. Meanwhile, the trends are up for the December contracts of all three U.S. wheats. DTN's National HRW Index closed at $5.30 Friday, a new 2-year high. DTN's National SRW Index closed at $5.95, a new 5-year high.
Corn:
December corn closed up 3 1/4 cents at $4.05 1/4 Monday, slightly above the former 2020 high of $4.04 3/4 with ongoing support from China's high domestic grain prices and the anticipation of more export business for the U.S. Early Monday, January corn prices on the Dalian exchange were priced at the equivalent of $9.88 a bushel, up 1.6% on the day. It was little surprise then when USDA announced 18.4 million bushels (mb) of corn were sold for export in 2020-21, 4.8 mb to Mexico and the rest to unknown with suspicions turned toward China. In addition to the high domestic grain prices, RTTNews.com reported China's GDP was up 4.9% in the third quarter from a year ago, not as much as expected, but still a strong rebound. China's industrial production was up 6.9% in September from a year ago. Meanwhile, corn harvest progress continued in the U.S. over the weekend, but is running into more precipitation this week. Monday's weather map shows snow in the northwestern Corn Belt and rain in the Eastern Corn Belt. More precipitation is expected to follow the rest of this week with the heaviest amounts in Wisconsin. Monday afternoon's update of harvest progress from USDA is likely to show corn harvest comfortably above the halfway mark. In South America, a broad coverage of rain is expected for major crop areas in Brazil and Argentina the next seven days, favorable for the new-crop season. Earlier Monday, USDA said 35.9 mb of corn were inspected for export last week, putting total inspections up 77% early in 2020-21 from a year ago. From a fundamental view, corn prices are high, but continue to get support from strong demand out of China. It remains difficult to know how much more U.S. corn China will buy, but so far, the interest is there. Technically, the trend in December corn remains up and prices are contending with the 2020 high of $4.04 3/4. Friday's CFTC data showed noncommercials net long 259,987 contracts as of Oct. 13, the largest such holding in over a year. DTN's National Corn Index closed at $3.78 Friday evening, a new 8-month high and 24 cents below the December contract. In outside markets, Dow Jones Industrials are trading down 186 points and the December U.S. Dollar Index is down 0.33. China's yuan is trading at its highest level versus the U.S. dollar in over a year.
Links to Market Analysis
Ag Center – Cattle Report
Livestock Marketing Information Center
Kansas State – AgManager.info
North Dakota State – Livestock Economics
University of Missouri – Farm Marketing
CattleFax
Grain Market News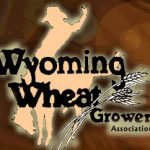 October 16, 2020 @ 6:00 am
The U.S Wheat Associates recently published the below feature story on the efforts of the Wyoming Wheat Marketing Commission. The Wyoming Wheat Marketing Commission...
Read More